This week's Book Chat topic is e-books vs. print.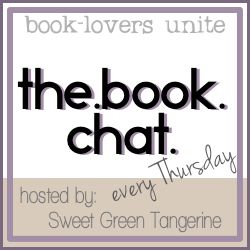 I've always loved books and have long been staunchly refusing the e-book. Something about it just didn't seem right. Although, truth be told, I've never even tried one. However, on my latest trip to the Balkans I think I might have wanted one. See, I was flying Ryanair and you can get really cheap tickets (I paid 30 euro ROUND TRIP to the Balkans and to Norway). But, you can only take 10kg carry-on baggage and everything you take (including your camera, book, purse if you have one, backpack...everything) has to fit in one bag. So, I took one book and I ended up having to be very careful with it as it wasn't long enough (although it must have been made with Jewish lamp oil because it lasted far longer than it should have). Since an e-reader weighs about as much as a book, I could have had plenty of books with me without any added weight. So now I'm wavering on that staunch refusal. We'll see.
What about you? Do you e-read or are you still clinging to your paper books?