Today's book chat topic from
Sweet Green Tangerine
is Children's Books.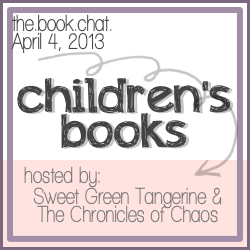 One of my all-time favorite children's books is
The Last of the Really Great Wangdoodles
.
"The Whangdoodle was once the wisest, the kindest, and the most extraordinary creature in the world."
I don't know how to give a brief description without giving too much away. It's such a fantastical story about the power of imagination and I've never met anyone else who has heard of it which is really a shame. I've given copies as gifts and every kid (plus their parents) has loved it. I can only recommend reading it for yourself because it really is wonderful!